20Skaters is currently a labour of love – a nights and weekends project for the three of us who built it. We had some tough conversations about it's future this summer that included contemplating shutting it down entirely. Instead of doing that, we've decided to ask for you, our players, help….
Our mission: bring our service to 100 new pickup hockey organizers this season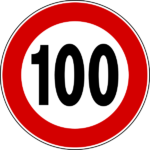 As a player, you know our service, you know how much simpler life is to play in a 20Skaters weekly pickup hockey game. You also know of, or play in, other games that are not currently using our service. That's where we need your help!
Every organizer who has tried 20Skaters so far, is still using us today. We just need more organizers using our system, we need more awareness. There are two ways you can help:
Make sure other players and organizers know about 20Skaters and its benefits.
Reassure organizers that their game will only get better with the transition, for both them and their players.
We've found that many organizers are worried their players won't like it or will whine about it or worst case, stop playing. Of course we've never seen that happen, it's universally the opposite. Games quickly build demand and fill to capacity each week. Games are well attended, icetime is better for everyone involved and the organizer is actually enjoying the whole experience. While we know that's all true, it makes a big difference when the organizer hears directly from their players that you prefer they use 20Skaters.
Of course we could tell them all the stories about games that were losing cash every week and are now soldout days in advance. We could tell them about all the hours their organizers are NOT spending on emails, texts and cash each week. But at the end of day, we're clearly biased and it's hard for them to believe what we say.
So, we need your help with this mission, and it's simple: if you know of someone running a weekly pickup hockey game please do your best to let them know about us. Thanks for all your support!