I've personally hosted a game of pickup hockey or two over the past few holiday seasons. I often bundle it with tickets to a Guelph Storm game. We're on the ice around 4pm, shower and grab some food and then catch a local OHL game.
A friend of mine used to run a similar game. He would pay for the ice and to play you had to bring a food or toy for donation.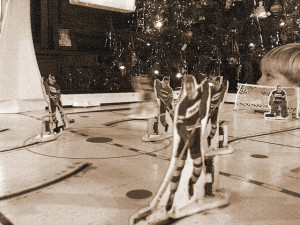 With people taking time off work, the holidays are a great time to grab some extra icetime and host a holiday pickup hockey. To encourage and support this we're working on a December promotion. It's early in our planning and would love your thoughts and input?
Here's what we're thinking. We help you organize your holiday pickup by using 20Skaters. We donate 100% of our fees, not simply profit, for these holiday skates to a charity we're working on lining up. You encourage your skaters to bring a non-perishable food donation that you gather and donate to a local foodbank project.
The more games we organize together, the larger the cheque we write on behalf of us and your skaters. I'd love to hear any feedback, ideas we should consider incorporating into this?
PS…of course I already grabbed a domain name….