Dear Diary:
I entered into week 4 with optimism of getting back to selling out our game. Boy was I wrong. We entered into gameday with 10 skater spots open. Then around 11am we had one of our committed goalies bail on us. The challenge in this case is that we had two committed goalies all week. That means our platform doesn't even bother to invite other goalies, as the spots are taken. Goalies dropping out on gameday are a pain.
I'm pretty sure I emailed 50+ goalies but by 4pm we were back to 2 goalies and we only needed 5 skaters. Once again, skater spots kept filling up through the day, with no thanks to me.
At 7:30pm, a little over an hour before we skate, another goalie dropped out because of a family emergency. Two goalies dropping out on gameday is a major pain. We scrambled but ultimately weren't able to find a goalie last minute so we played with one goalie and a hole-a-goalie at the other end.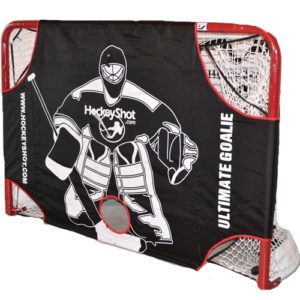 No ill feelings towards the goalies. Life happens but it's tough when multiple goalies dropout on gameday.
Goalie Subs
One part that takes getting used to with our platform, is to just put as many goalies as you know into your lineup. Goalies in your later rounds are only emailed if the goalies in your earlier rounds don't take your two spots. So you may as well have 30 goalies in your final round. That way you don't have to chase and send emails if you're short a goalie, we handle it for you.
So, new lesson learned this week is to take my own advice and get more goalies into our last sub round. Yes, it doesn't really account for really last minute drops but having lot's of goalies in your lineup is never a bad thing.
As well, this experience points to a new feature we need to build. When a game goes from being soldout for goalies to having a spot open, we should email all invited goalies to invite them again. This email could be fully automated or require the organizer's permission. Another consideration, if it's x hours from gametime should we send an email to the entire lineup letting all the players know that we need a goalie. The latter email shouldn't be needed if your lineup already has a good large list of goalies in it.