We help you organize awesome weekly pickup hockey games. We take over all of your admin work. We invite your skaters in, in rounds, and your subs pay online ahead of time to secure a spot. Our goal is reasonably simple, do everything we can to sell out your weekly game of pickup hockey.
"Their product has saved me countless hours organizing this year's skate, it has simplified the process of collecting money from subs, and it has ensured a better turnout for us overall at our games this year", Danny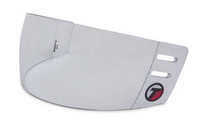 After quietly building up our platform, we're now ready to work with more organizers. To that end, we're developing a referral program as we realize it takes time on your part to talk us up.
If you know someone organizing weekly pickup hockey, tell then about us! Email them a link to our How It Works page, tweet about us, and like our Facebook page. Once they've organized a few games with us we'll send you one of the following, your choice, as a thank you.*
Twelve rolls of clear shinpad tape.
New Tron visor.
A 20Skaters practice jersey (your choice of black or white).
We'll also send the organizer you referred a new puck bag with 10 pucks. As they say in survivor, "worth playing for?"

* Currently only within Canada because of shipping restrictions.