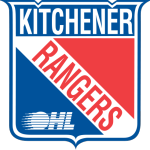 We have a suite tonight at the OHL playoff game between the Kitchener Rangers and the London Knights. We only have 8 tickets and we'd like to offer them up to 20Skaters players. The cost of the suite is covered so you only have to pony up for the ticket cost.
If you're an active organizer with us, it's free as we're covering the ticket cost as a thanks for being an early organizer with us!
Grab a spot on the game page if you can join us?