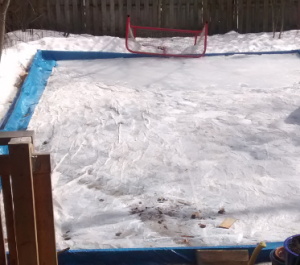 It's that sad time of year. The snow has melted, the backyard rinks are an ugly mess and the city has pulled most of the ice out of the rinks.
While there is lot's of summer pickup ice hockey games already underway, we're also excited to see John from HockeyTron.ca starting up a weekly inline pickup hockey game.
Haven't heard of inline hockey? Well melt the snow remaining in your ears my cave dwelling friend, this is hockey…without the ice! The beauty of playing with John is that you can also rent inline equipment from him to try the sport out!
John's weekly pickup hockey game is Thursday nights in Waterloo at 10pm. From his 20Skaters page, you can click Attend to play this week, click Register if you want to know about a future game.